We invite you to come and meet a Finnish artisan family and to take part in a Lappish workshop: you will create your own souvenir with rough natural materials.
Getting to the artisans' workshop
This family we visit lives close to a forest, about 15 km from Rovaniemi. Irene and Ari will welcome you in their traditionally built log house and workshop. You will also try Irene's incredible homemade drinks and cakes: she picks herself the fruits during summertime to make great hot drinks and snacks for the whole year.
Lappish art and culture
Irene and Ari use different techniques and materials to create their work, but always in a traditional way. They pay respect to the nature that welcomes us, and reuse materials that this nature offers us. It comes from fauna (bones, skins, reindeer antlers, wool…) and flora (birch bark, woods…). During this tour, they will share their knowledge about the Sami people, but also show you how they can make kuksas, clothes, shaman drums, knives…
During your visit to their workshop, they will show you how different materials are used to make a multitude of Lappish handicrafts such as the famous kuksa, but also Sami drums, jewels, knives, clothes…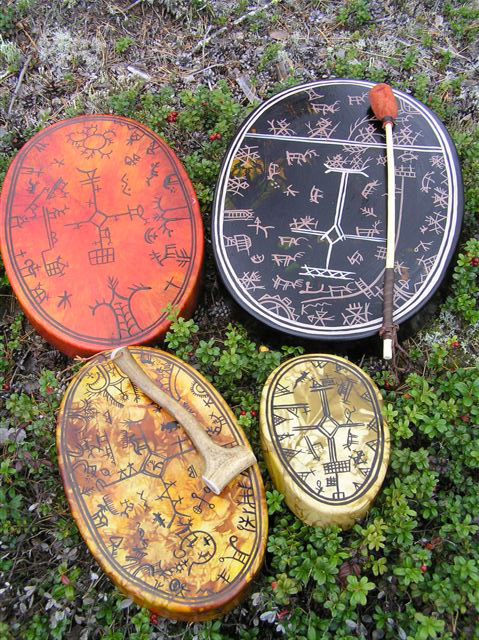 A local and original experience
During this unique experience, you will learn a lot about Northern Finland handicraft, with quality storytelling by our hosts.
Depending on the workshop you will take part to, you will make and bring back home:
Reindeer leather and silver bracelets
Pendants
Arctic rose
Traditional Finnish Christmas decoration
Reindeer leather herb and seed bag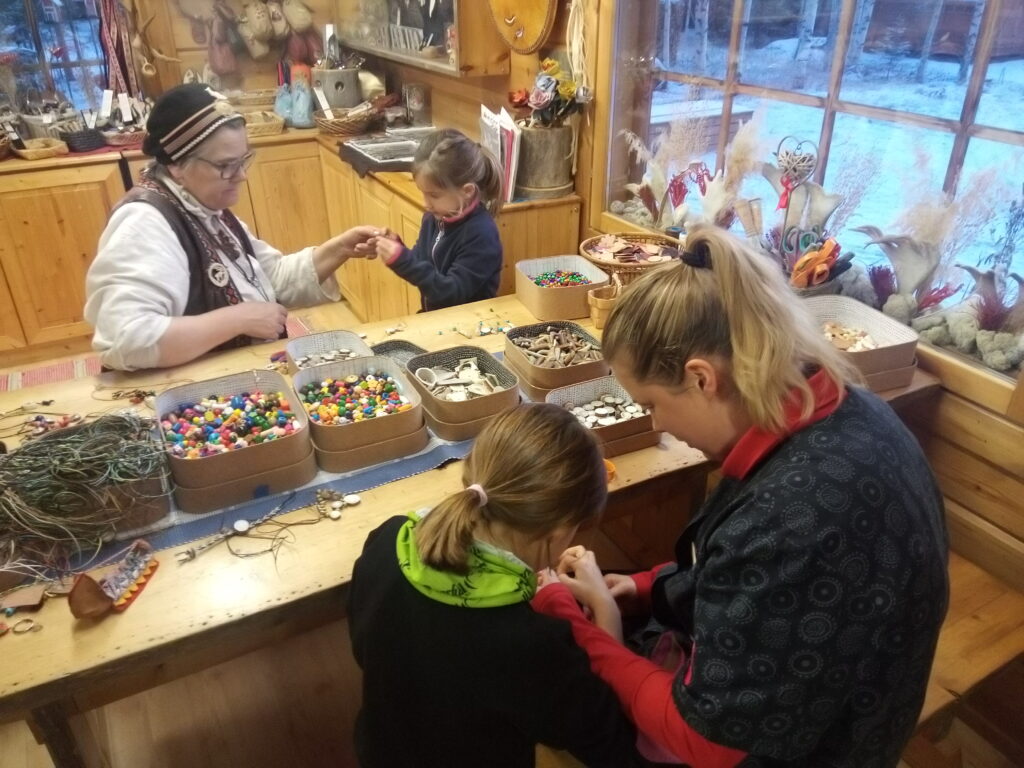 Activity for children in Rovaniemi
This activity is one of the greatest activities for children in Rovaniemi. The couple hosting it is really comfortable with children, and know exactly how to involve them: it is important for Irene and Ari that the children have a good time, learning about the culture and the nature.
Duration: 3 hours (including in total 30 minutes of transportation)
Season : From September to the end of April
Price of this private program: 125€/person
Included : private transportation from and back ro your accommodation to the workshop, 100% private program at the workshop, souvenir (made by yourself) to bring back home, homemade berry juice and locals snacks (buns, cheese, cookies)
Required:
This program is accessible to children over 3 years old.