Discover Santa's Toy Factory in his Magic Forest near Rovaniemi and enjoy a private meeting with Santa Claus (this program is not located in the Santa Claus village).
Do you want to give a special dimension to your holidays? Your children can meet Santa Claus! There is a place in the secret elf forest where your children can spend a few hours with Santa's elves. They will meet Santa Claus there in his command center and will be able to ask all their questions: he will tell you, without hesitation, his story with magic and passion!
More info : MEETING WITH SANTA CLAUS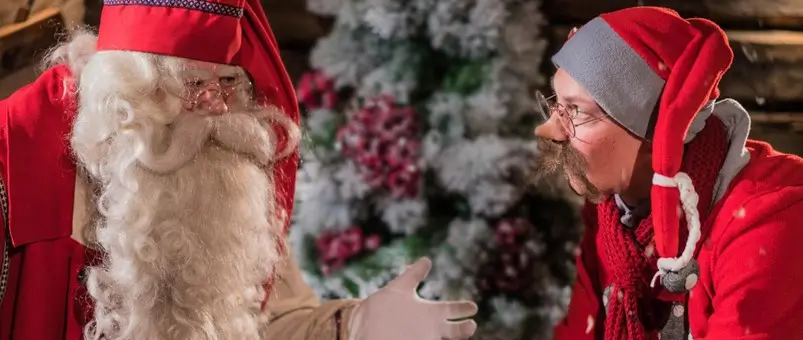 SANTA CLAUS AND HIS TOY FACTORY
Deep in the peaceful forest, the secrets of Christmas magic are well kept by the elves. Discover Santa's real toy factory! You will participate in a magical journey in the real elf workshop. Your new forest friends will reveal the secrets of real carpentry and the art of making the most coveted toys in the world! You will even have the chance to meet Santa Claus in person!
Informtion about the Santa Claus village
As mentioned aboce, this private meeting with Santa CLaus is not located in the santa Claus village. However, if you are planning to visite the village, you will find all the related information in this article.