You are ready to visit winter wonderlands but you are not sure if you are sufficiently equipped for the cold? Or maybe you want to significantly lighten your luggage? Don't worry, we offer winter clothing rental in Rovaniemi ! During winter in Lapland, the temperatures can change from 0°C to -30°C within a couple of days. For the coldest days, it is very important to have the right clothing and suitable winter boots to protect you and your children from the cold. With our equipment, you and your children will stay warm when going for outdoor activities.
By renting quality snow clothes for you and you children, you will be able to enjoy all winter activities to the fullest. Indeed, our outdoor clothing is suitable for both leisure time and activities.
3 reasons why you should rent snow clothes in Rovaniemi
Save money by avoiding to buy winter equipment just for 1 trip to Lapland,
Make sure you are not cold by choosing quality and adapted winter clothes,
Save space in your lagguge to bring more souvenirs fromyour trip to Lapland.
Content of our winter clothing package
If you trust Arctic Attitude to rent snow clothes in Rovaniemi, you will get high quality equipment that will protect you and your children during your holidays in Laland. Our rental clothing package includes the following items:
1. HIGH QUALITY INSULATED OVERALL
The high quality insulated overall will keep your whole body warm while enjoying winter activities. Unlike ski outfits, those thermal overalls are meant to retain heat produce by the body.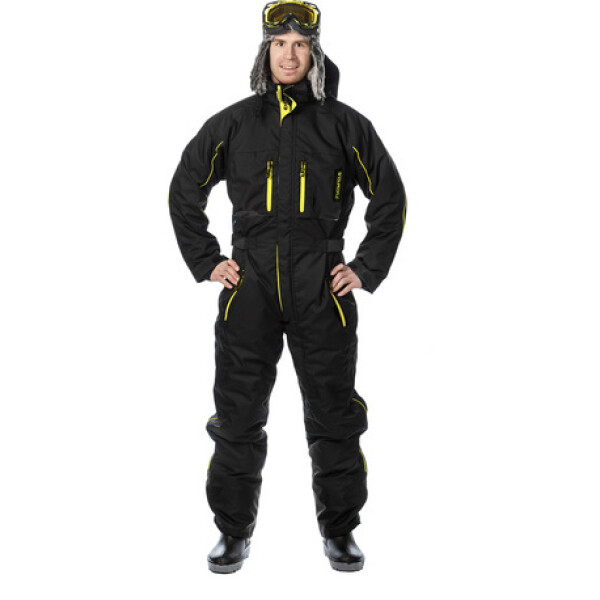 Sizes of thermal overalls:
From 80 cm to 1m60 for children
From XS to 4XL for adults
Overall Features:
Long leg zippers,
Extra insulation for the knees and back,
5,000 mm waterproof,
Density: 300 Denier
2. INSULATED WINTER BOOTS
The second most important item is a pair of insulated winter boots with liner. This will keep you feet dry and warm even while doing activities on ice or in the snow.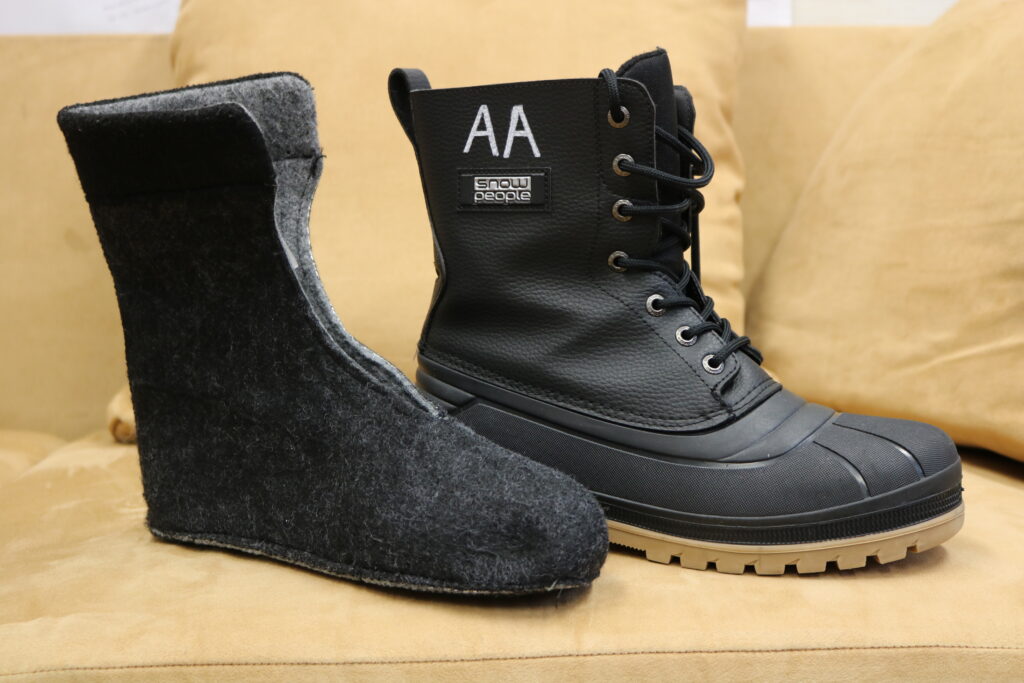 Sizes of insulated winter boots:
EU size : 27 to 52
US size : 5.5 to 15
Insulated winter boots features:
A polyester layer for technical resistance,
An aluminium plate in the middle that acts as a thermal barrier,
A layer of wool that guarantees a high degree of thermal and well-being for the comfort of the foot.
Price of our winter clothing rental in Rovaniemi
In case you book winter tours with Arctic Attitude, winter clothing will be provided free of charge to you for each safari. However, if you have not booked safaris with us or if you want to keep your overalls and boots for the whole duration of your stay, you have the possibility to rent them.
| Price (€) | Duration |
| --- | --- |
| 55 | 3 days |
| 65 | 4 days |
| 75 | 5 days |
| 85 | 6 days |
| 95 | 7 days |
Book your experience with us: The only private snowmobile safaris in Rovaniemi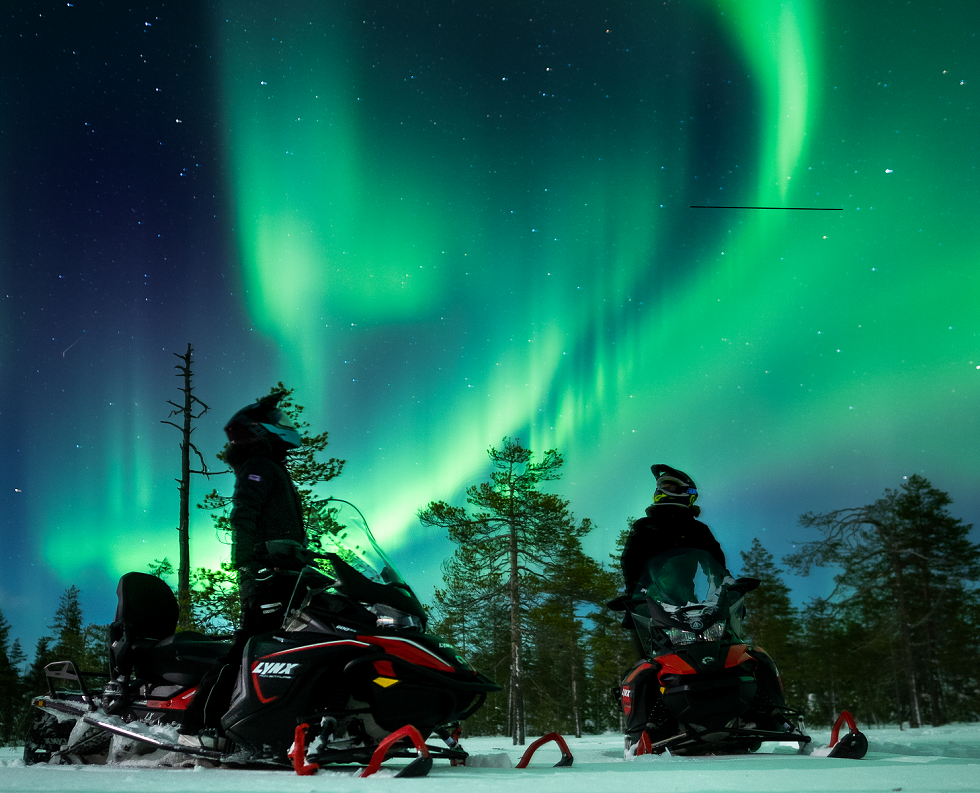 Tips on how to stay warm in cold weather
In order to always stay warm during your stay in Lapland, we strongly recommended to bring hand and foot warmers with you, thermal underwear as well as balaclava. They might help you stay warm during the very cold days. Since those items take very little space, it is easier and more hygienic to bring your own with you.
Also, to learn more about winter condition and how to prepare for the cold weather, you can read the following article. In that page, you will find tips on how to use clothing layers the rigth way. In addition, tips are given to avoid choosing the wrong type of clothing or wrongtype of material. Indeed, not all the material are efficient for extrem cold condition and some should be prefere before going to a cold country like Finland.