Lapland, this mystical and enchanting region located beyond the Arctic Circle, is often associated with snowy winter landscapes, Northern Lights and winter activities such as dog sledding and snowmobiling. However, Lapland and its capital Rovaniemi also offers a unique and captivating summer experience for travelers seeking adventure and discovery. So, what are the best things to do in Rovaniemi in summer? Here are some ideas to inspire you.
Hiking in the wilderness
First, it is good to remind that Lapland is a paradise for nature lovers. Take advantage of the endless days of summer to explore the vast expanses of forests, sparkling lakes and green hills. The well-maintained hiking trails will allow you to discover breathtaking landscapes, and perhaps even to cross reindeer in freedom.
For more serenity, comfort and conviviality, we advise you to book a guided hike. Going with a guide allows you to access more remote and varied places. Your guide will also share lots of information and anecdotes about Lapland.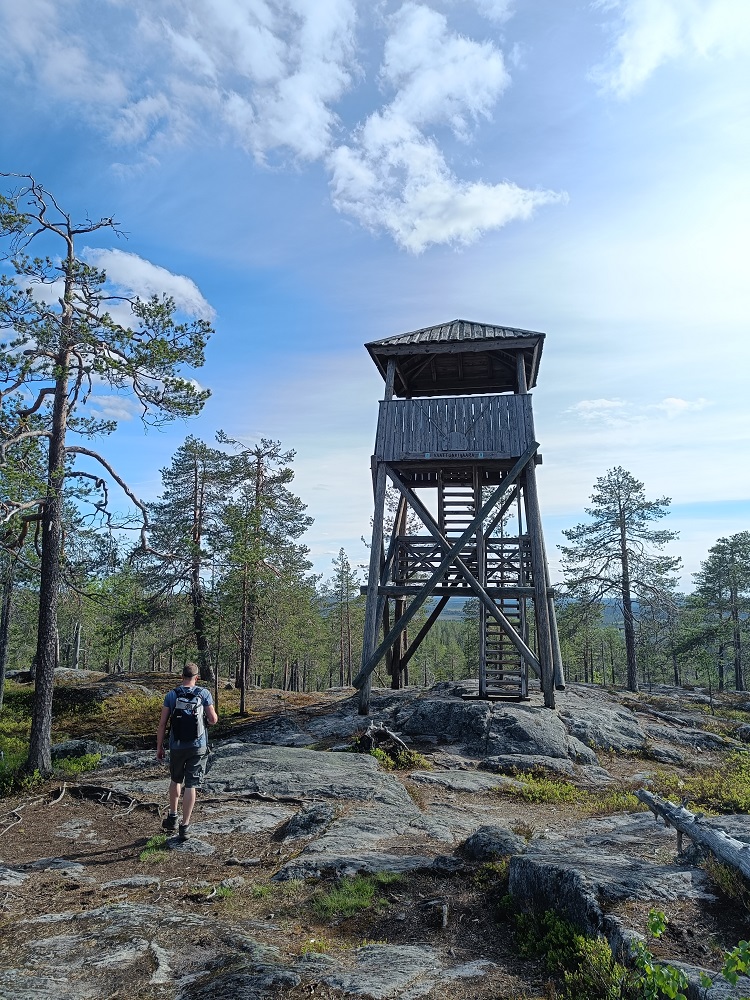 Cruising on arctic rivers
Rovaniemi, with its vast rivers, sparkling lakes and breathtaking landscapes, offers a unique experience for whoever wants to enjoy peacefull time in the nature. Another fascinating way to explore this northern region is to go on a boat trip. Cruising on a boat in Rovaniemi offer moments of tranquility and a different perspective on the natural beauty of this region.
Rent a boat or join a private sightseeing boat tour to navigate the calm waters and enjoy breathtaking views of the surrounding forests and hills. Enjoy moments of serenity and tranquility, observing the wild nature and soaking up the peaceful atmosphere of these stretches of water.
Without forgetting that a boat trip under the midnight sun remains a must on your summer trip to Lapland!
Riding horses in majestic forests
What could be better than discovering the splendor of the enchanting landscapes of Lapland on horseback? Horseback riding in summer offers a unique experience, combining the elegance of the horse, the beauty of the landscapes and immersion in the local culture. In this article, we invite you to dive into the fascinating world of horseback riding in Lapland and let yourself be carried away by this unforgettable adventure.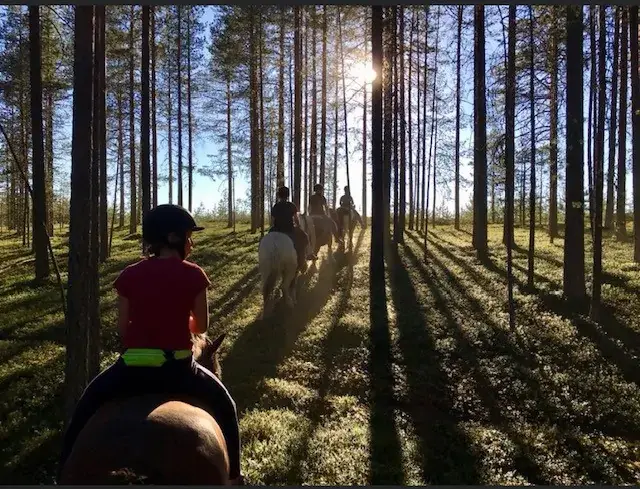 Boat fishing with a local guide
It is well known that Lapland is a paradise for fishing enthusiasts, and boat trips offer a great opportunity to practice this popular activity. Whether you are an experienced angler or a novice, the waters of Lapland are teeming with fish such as rainbow trout, pike, zander, char, etc…. Get comfortable in your boat, cast your line and wait patiently for a memorable catch. Fishing in Lapland is not only an exciting traditional activity, but also a way to reconnect with nature. Overalls, boat fishing is of of the best summer activities in Rovaniemi.
You will find more information about fishing in Lapland in this article.
Relaxing on a sauna boat
Saunas hold an important place in Finnish and Lappish culture. The principle of this floating sauna is simple: a wood-fired sauna mounted on a floating platform. On board, you will find, most of the time, a terrace and a barbecue to make the most of the day or the evening. Relax on the sauna boat and take a dip in the river! Depending on the time of summer, the water can be hot (24C max in some places) or refreshing! This experience will leave you with a feeling of well-being and revitalization, it is the perfect adventure to spend an unforgettable moment with family or friends!
Berry picking in the wilderness
Did you know that Lapland is also full of delicious wild berries? Its vast forests, swamps and hills are home to a multitude of delicious berry species. Berry picking in Lapland is both a rewarding and indulgent experience. Whether it's the juicy red berries of lingonberries, bilberries or delicious cloudberries, you will have the opportunity to venture into nature and taste natural treasures.
Whether you are traveling with your family, your loved one or solo, this adventure allows everyone to participate and enjoy nature. The berries are generally accessible from well-maintained hiking trails, making picking easy and enjoyable for everyone. You can also book our services to help you find the best places for these delicious wild fruits.
Once back home, all you have to do is cook a good traditional pie for a snack!
Canoeing, kayaking and SUP-boarding
Rivers and lakes are so numerous in Lapland, providing endless canoeing and kayaking opportunities. Paddle through stunning landscapes, listening to the stillness of nature around you. You may be able to spot otters, beavers or migrating birds on your freshwater adventure.
You can choose a guided canoe trip or you can rent SUP board, kayak or canoe for the day.
Observing wild animals in the nature
Summer is the perfect season to observe wildlife in their natural habitat. Join an animal-watching tour and search for reindeer, moose, arctic foxes and maybe even brown bears (Bear Kuusamo, bear photographing – Karhu Kuusamo, Kuusamo (karhujenkatselu.fi). Do not forget to bring your binoculars and your camera to immortalize these unique moments.
Here is an article that brings together all the wild animals that can be seen in Finnish Lapland. (Link to article "animals in Lapland")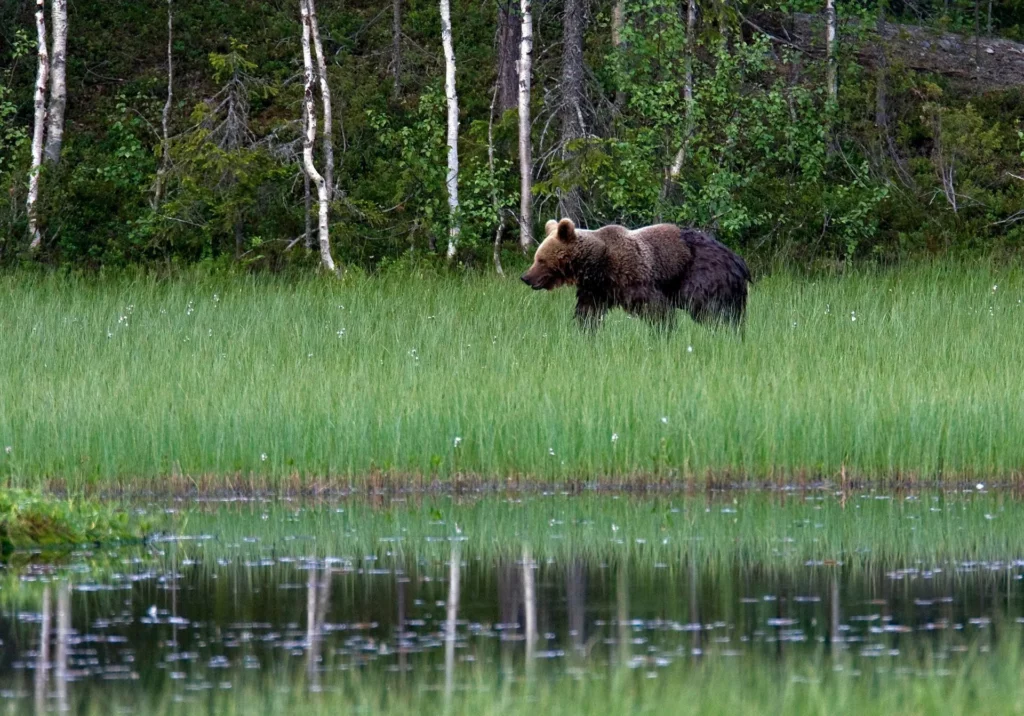 Spending a night in a Finnish cottage
During a trip to Finland, an unmissable experience is to spend a night in a traditional Finnish cottage("mökki" in Finnish). These cabins, often made of wood, are harmoniously integrated into natural landscapes. Whether you want to recharge your batteries in the heart of nature or discover the local culture, this unique experience promises you a peaceful atmosphere and lasting memories. You will find beautiful homes on Lomarengas (link: VANTTAUSRANTA, Rovaniemi, vuokramökki, 15651 | Lomarengas) and Airbnb (link: Holiday Homes & Apartment Rentals – Airbnb – Airbnb).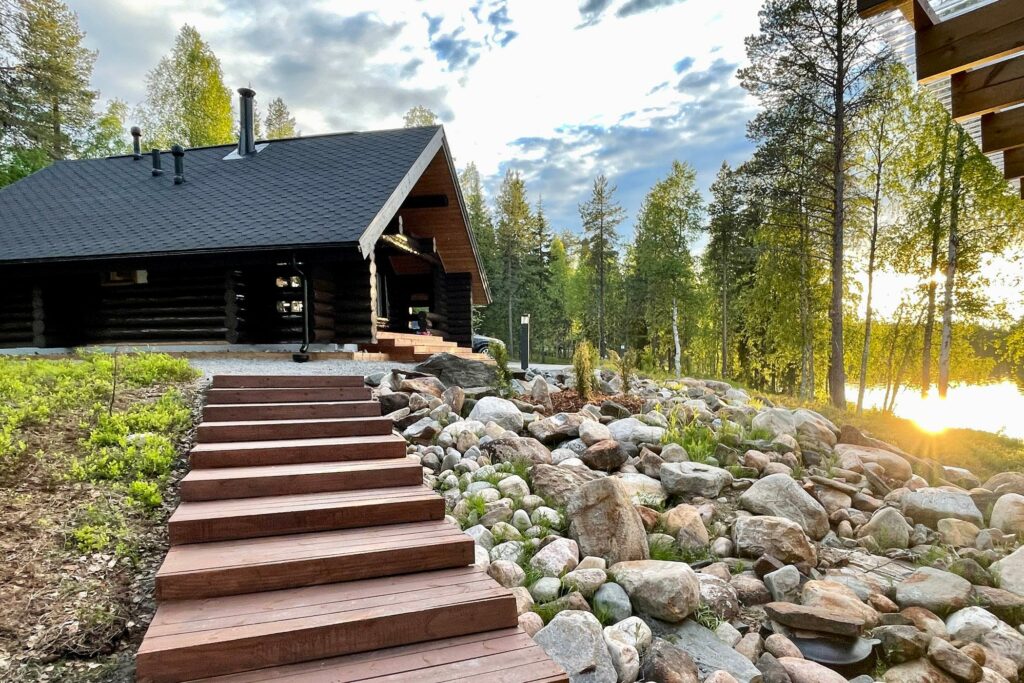 Renting a jet ski in Rovaniemi
Among the possible summer activities in Rovaneimi, you will of course find the jet skiing. Whether on rushing rivers or still lakes, jet skiing offers a dose of adrenaline and memorable moments in the heart of the wilderness. Rovaniemi is surrounded by beautiful waterways, such as the Kemijoki River, which offers ideal conditions for jet skiing. Glide over the clear waters, let the wind whip your face and feel the excitement of riding the waves created by your jet ski. The picturesque landscapes, with their green shores and dense forests, add a touch of magic to this aquatic adventure. You can rent jetskis from here Jet Ski Rental Rovaniemi – Stark Adventures.
Summer in Lapland is a magical season when nature is at its peak and outdoor activities are endless. Whether you are looking for adventures, relaxation or cultural discovery, Lapland will fill you with happiness. Get ready for an unforgettable summer vacation and create memories that will last for a lifetime. So, prepare your backpack and set off to explore this enchanting land where the sun shines tirelessly throughout the day.