What are the factors to be considered, to know if the odds are in your favour to be able to see the Northern Lights in Rovaniemi?
In this article we will explain to you if it is possible to see the northern lights every day, as well as other questions that come up quite regularly about the northern lights.
CAN THE NORTHERN BE SEEN EVERY DAY?
No, the auroras in Rovaniemi are on average once every 2 days. Unfortunately, the climatic conditions must be met to observe them. That is to say, a clear sky and a strong solar-wind activity. Light pollution is also an important factor to consider: this is why we will take you outside the city and its light pollution during our excursions. It is necessary to inquire beforehand if you want to know the chances of seeing the aurora.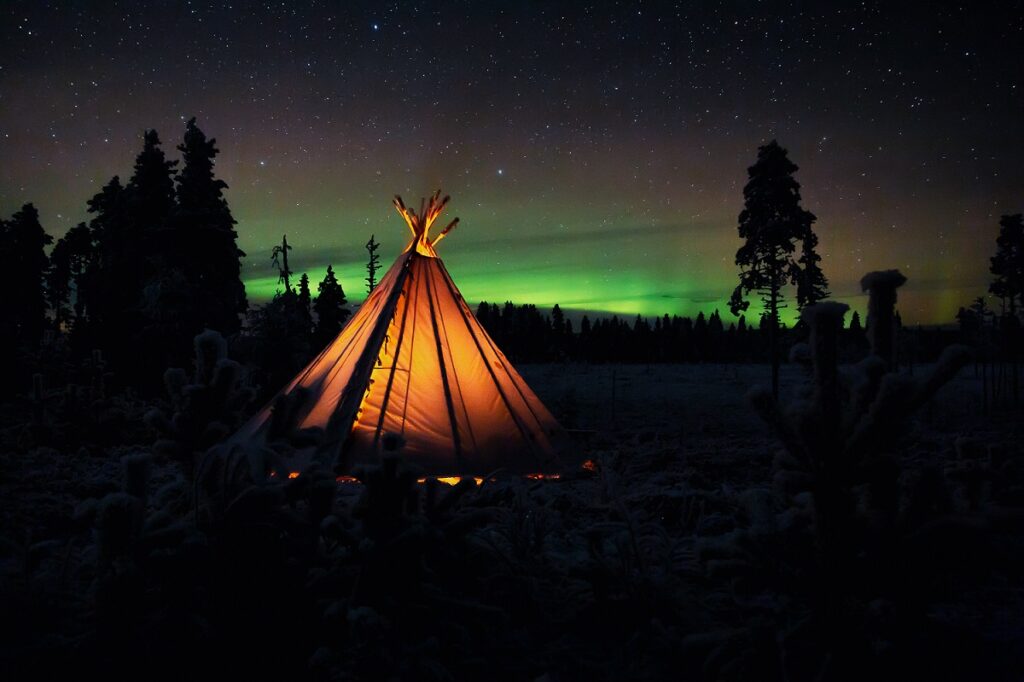 ARE THE AURORAS ONLY VISIBLE IN DECEMBER?
No, it is true that even if the auroras technically appear all year round, autumn and winter are the best seasons to see them. Indeed, the nights are longer, and you can see the auroras better when the sky is dark.
DO YOU HAVE TO BE VERY NORTH TO SEE NORTHERN LIGHTS IN LAPLAND?
It's true: the Northern Lights are phenomena that take place in the polar regions (north and south). It is therefore logical that the closer we get to the poles, the more likely we are to see them. Rovaniemi being on the polar circle, it is a good place to observe them. However, as a little anecdote, there have been reports of auroras visible in France, as in 2015 in Alsace (which was due a very strong solar-wind storm). The northern you will travel, the best it will be!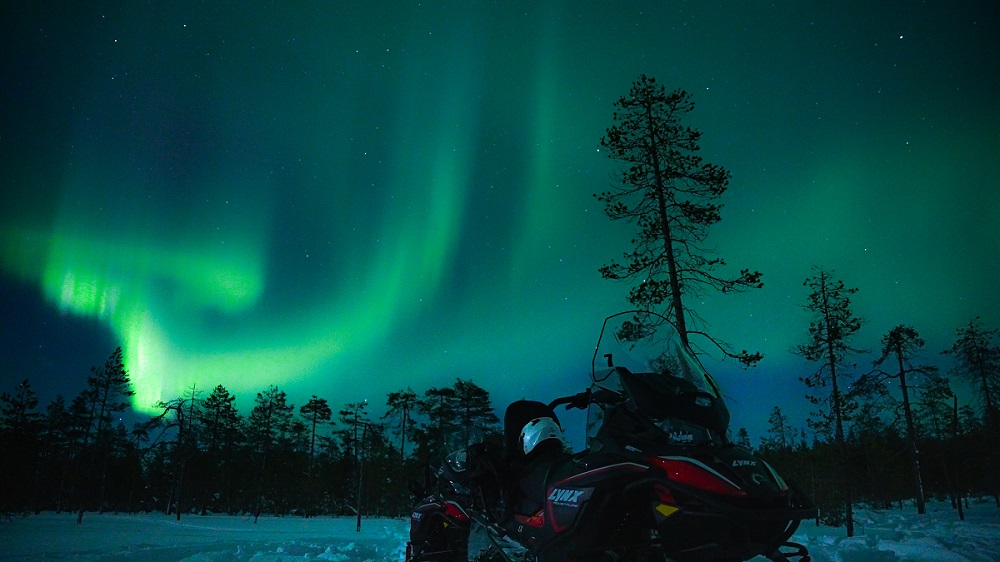 IF WE BOOK A TOUR TO SEE NORTHERN LIGHTS IN ROVANIEMI, WILL WE ALWAYS BE ABLE TO SEE THEM?
Unfortunately, nobody can ever promise you of such a thing. As explained above and even if we would like to be able to promise all our customers that they will see auroras, it is not up to us but it depends on some weather and solar factors.
If you choose to book one of our Northern Lights Tours we will offer to book several optional slots during your stay, to maximize your chances for Northern Lights hunting.
This way, we can choose the best night of these options offered to you, in terms of weather conditions, in order to optimize your chances of seeing the Aurora IN rovaniemi.
If unfortunately weather seems too overcast, or the chances of seeing them are close to zero, we will let you know. But if you decide to try your luck anyway, we will be happy to accompany you.
DO ALL AURORA LOOK THE SAME?
Absolutely not! The colours vary from very pale green to purple, passing through blue, or even pink.
The movement of the aurora also changes all the time. We can observe waves of colours in the sky which will be moving more or less fast and can last 5 min… or all night!
The reasons for all these variations are due to chemical reactions in the atmosphere which will be explained during our Northern Lights hunts. To learn more about northern lights and to understand what makes them special, you should visit the Arktikum museum in Rovaniemi.